Wilmington's new
Riverfront East
Something's happening across the river—building the next frontier of a thriving future.
The future of Riverfront development is growing along a bend in the Christina.
Riverfront East is the converging point of downtown Wilmington and the current Wilmington, Delaware, Riverfront—86 acres of mixed-use opportunity to build a vibrant, bustling and sustainable urban community. A place for businesses to thrive and lives to flourish. At the completion of Riverfront East, individuals and families will have the opportunity to live, work and play in a uniquely Wilmington community that fits a diversity of lifestyles.
million sq. ft.
of residential space
million sq. ft.
of office space
Development Opportunities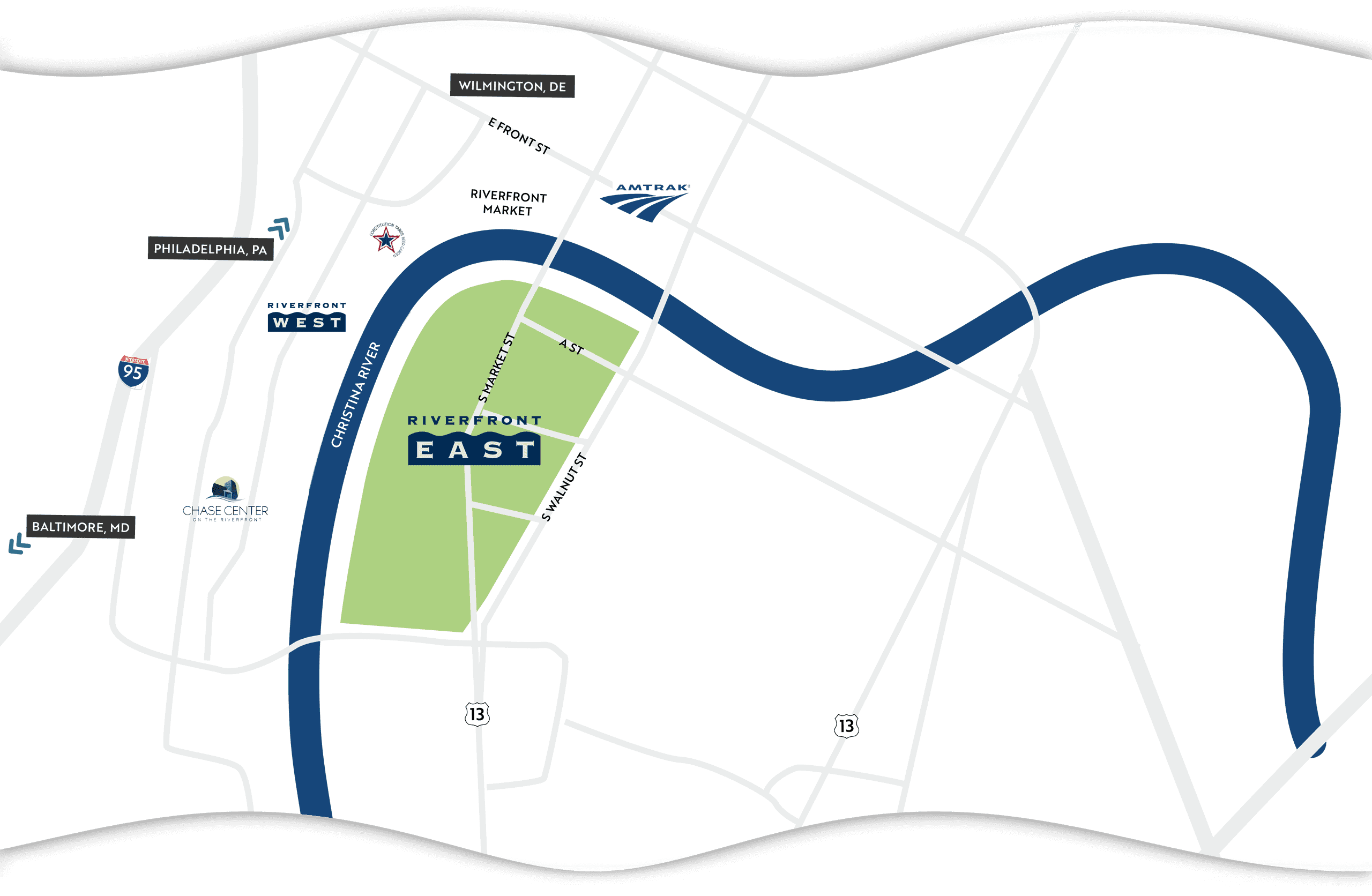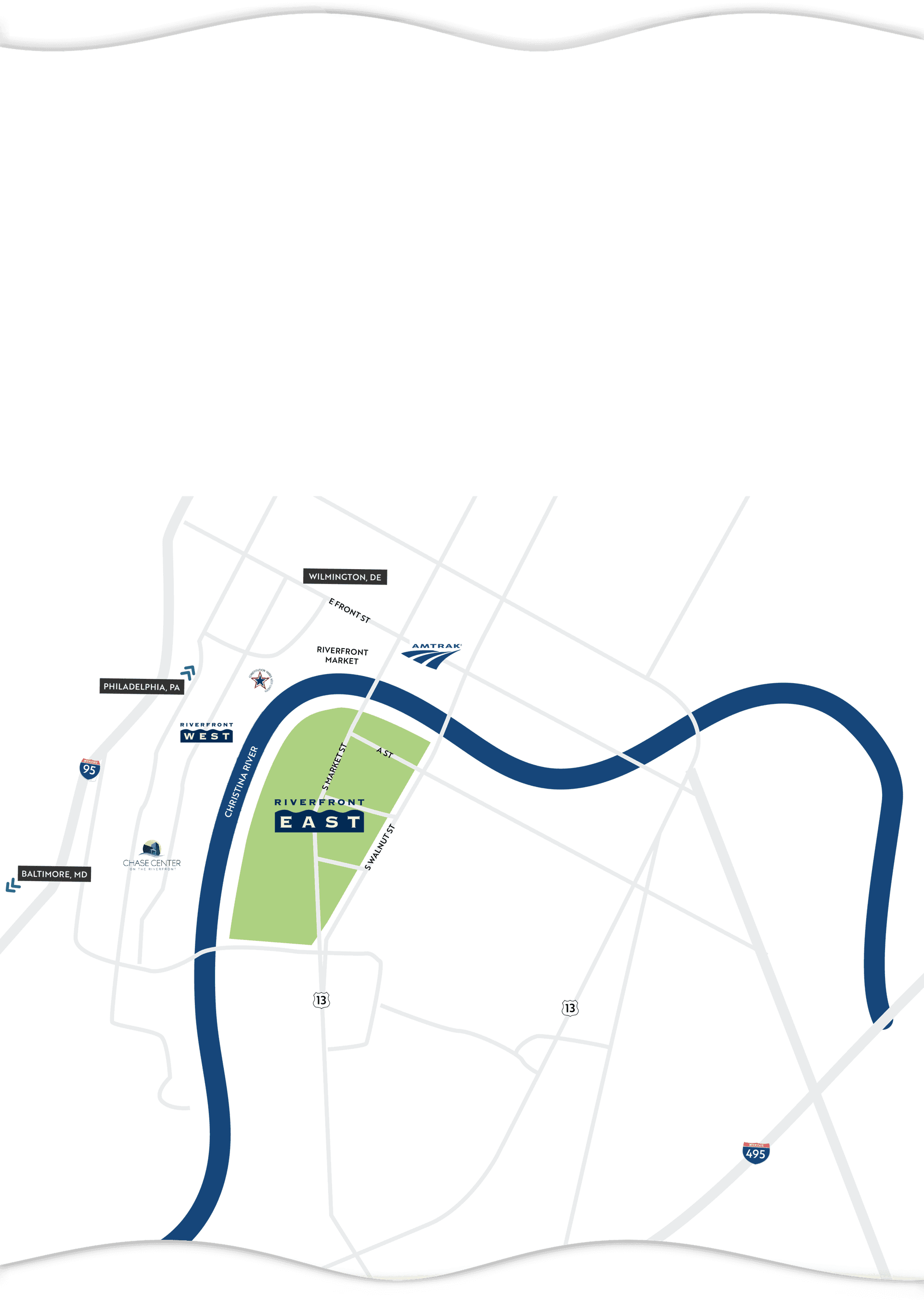 Why Here, Why Now?
Downtown Wilmington to the north. Riverfront Wilmington development to the west. Two main thoroughfare streets. And acres upon acres of underutilized brownfield ready for development, free from concerns of gentrification. This site, at the inner bend of the Christina River, is perfectly situated to become a cultural cornerstone of the city and stimulate economic growth for generations to come.
Press room
See what people are saying—news, blogs, opinions, updates and more. Check back often to get the latest on what's happening across the river.
View all
Media Coverage

WHYY

Wilmington's 'other' riverfront gets funding to build out sewer infrastructure

The work to get Riverfront East to that level now begins in earnest with an overhaul of the east side's sewer system. Read more.

Media Coverage

WDEL Online

A statement to the world. Officials mark Wilmington Riverfront East Salvation Army project, literally

With construction of their new campus hub fully underway, the Salvation Army invited local, state, and federal leaders and organization heads to a special event Friday so all involved in securing the new state-of-the-art facility could leave their mark on it forever. Read more.

Media Coverage

Delaware Town Square Live

Salvation Army beam raising marks start of Riverfront East development

Officials on Friday signed a beam that will help support the $19 million Salvation Army development on Riverfront East, marking another step in the development's 86.3-acre addition to Wilmington. The campus, which is being built by and funded by the Riverfront Development Corp., is expected to be finished in August 2022. Read more.
Development opportunities
Learn more about available lots, the future of the Riverfront East development project and how to get involved.
See what's available
Get in touch
For questions, comments, press inquiries or any other concerns, please feel free to reach out.
Contact us