Wilmington's new
Riverfront East
Something's happening across the river—building the next frontier of a thriving future.
The future of Riverfront development is growing along a bend in the Christina.
Riverfront East is the converging point of downtown Wilmington and the current Wilmington, Delaware, Riverfront—86 acres of mixed-use opportunity to build a vibrant, bustling and sustainable urban community. A place for businesses to thrive and lives to flourish. At the completion of Riverfront East, individuals and families will have the opportunity to live, work and play in a uniquely Wilmington community that fits a diversity of lifestyles.
million sq. ft.
of residential space
million sq. ft.
of office space
Development Opportunities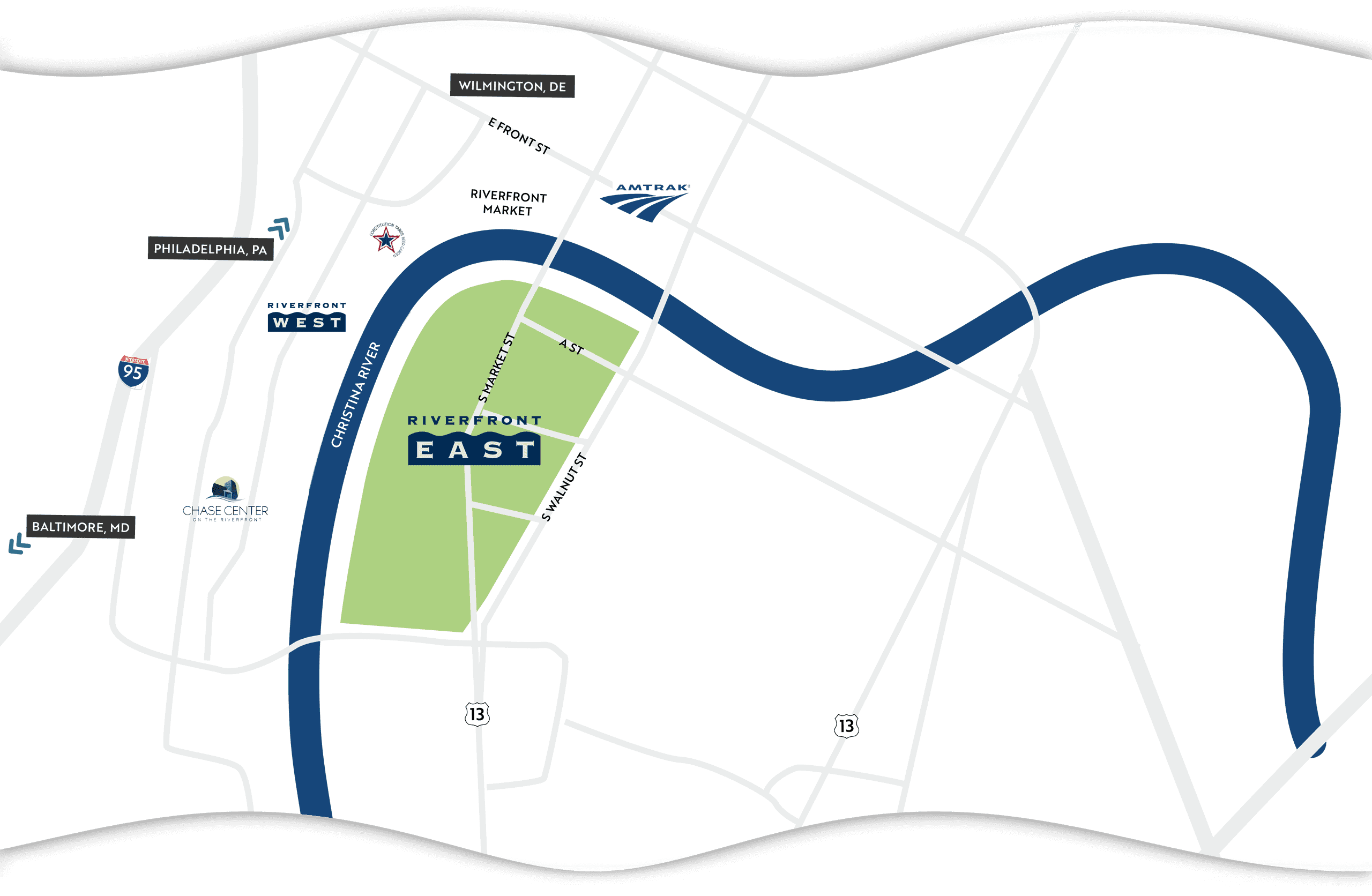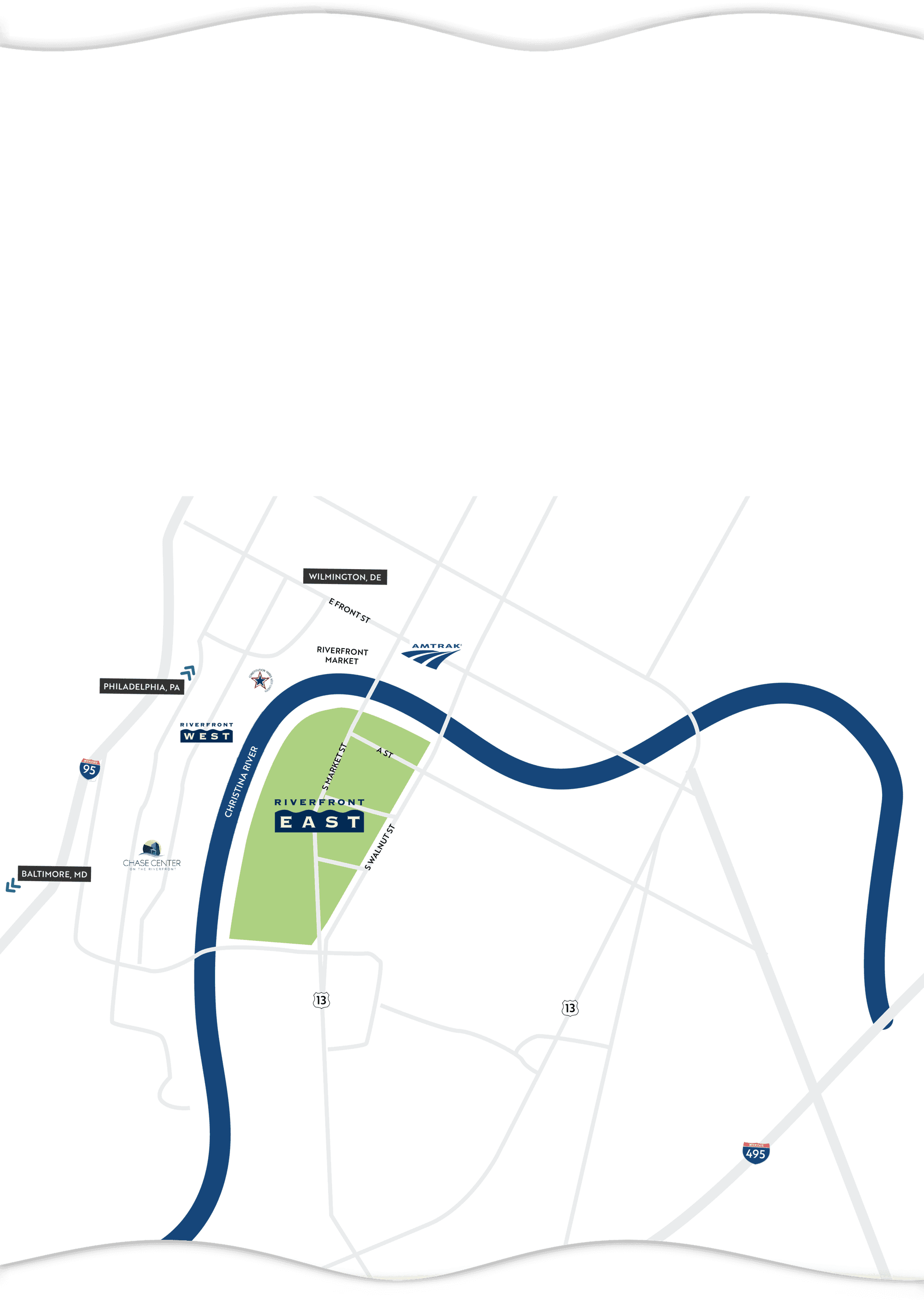 Why Here, Why Now?
Downtown Wilmington to the north. Riverfront Wilmington development to the west. Two main thoroughfare streets. And acres upon acres of underutilized brownfield ready for development, free from concerns of gentrification. This site, at the inner bend of the Christina River, is perfectly situated to become a cultural cornerstone of the city and stimulate economic growth for generations to come.
Press room
See what people are saying—news, blogs, opinions, updates and more. Check back often to get the latest on what's happening across the river.
View all
Media Coverage

Delaware Online

Riverfront East: It's the right time—at the right place—to rebuild

Riverfront Development Corporation Executive Director, Megan McGlinchey, shares insights. One question we've been asked frequently since sharing our master plan concerns the proposed development of approximately 1.9 million square feet of office space within Riverfront East. Read more.

Media Coverage

WHYY

$100 million overhaul planned for Wilmington's 'other' riverfront

Since the mid-1990s, the western bank of the Christina River in Wilmington has been transformed from a polluted, industrial site with vacant lots and empty warehouses into a hotspot with a movie theatre, minor league baseball park, high-end apartments, and hip restaurants. Read more.

Media Coverage

Philadelphia YIMBY

Wilmington, DE Reveals 4,291-Unit Mixed-Use Riverfront East Master Plan

A master plan has been revealed in Wilmington, the most populous city in the the state of Delaware, located at the southwest periphery of the Philadelphia metro area, for an all-new neighborhood that will transform the Christina River waterfront. Read more.
Development opportunities
Learn more about available lots, the future of the Riverfront East development project and how to get involved.
See what's available
Get in touch
For questions, comments, press inquiries or any other concerns, please feel free to reach out.
Contact us